Mystery solved! Now we understand why One Production and the various countries' concert organizers RT the teaser.
Instead of GOT7's World Tour, we are having Sub-unit tour for now. Or will there be a tour for all the future sub-units? 
From the teaser drop, we are always anticipating 11 AM and 11 PM (12 am and 12 pm KST) for more information!
4 March 2019, 12 AM (KST) – MV Release
5 March 2019, 6 PM (KST) – Album Release
5 March 2019, 8 PM (KST) – Live Premier on VLIVE
#JUS2_FOCUSTour – JB and Yugyeom will be touring various cities in Asia as JUS2 with their first mini album FOCUS.
Macau – 7 April
Tokyo – 10 & 11 April
Taipei – 14 April
Osaka – 17 & 18 April
Jakarta – 21 April
Bangkok – 27 & 28 April
Singapore – 4 May (SAVE THE DATE!)
Still waiting for JYP entertainment to release the tour dates! But I am really excited that Singapore is included!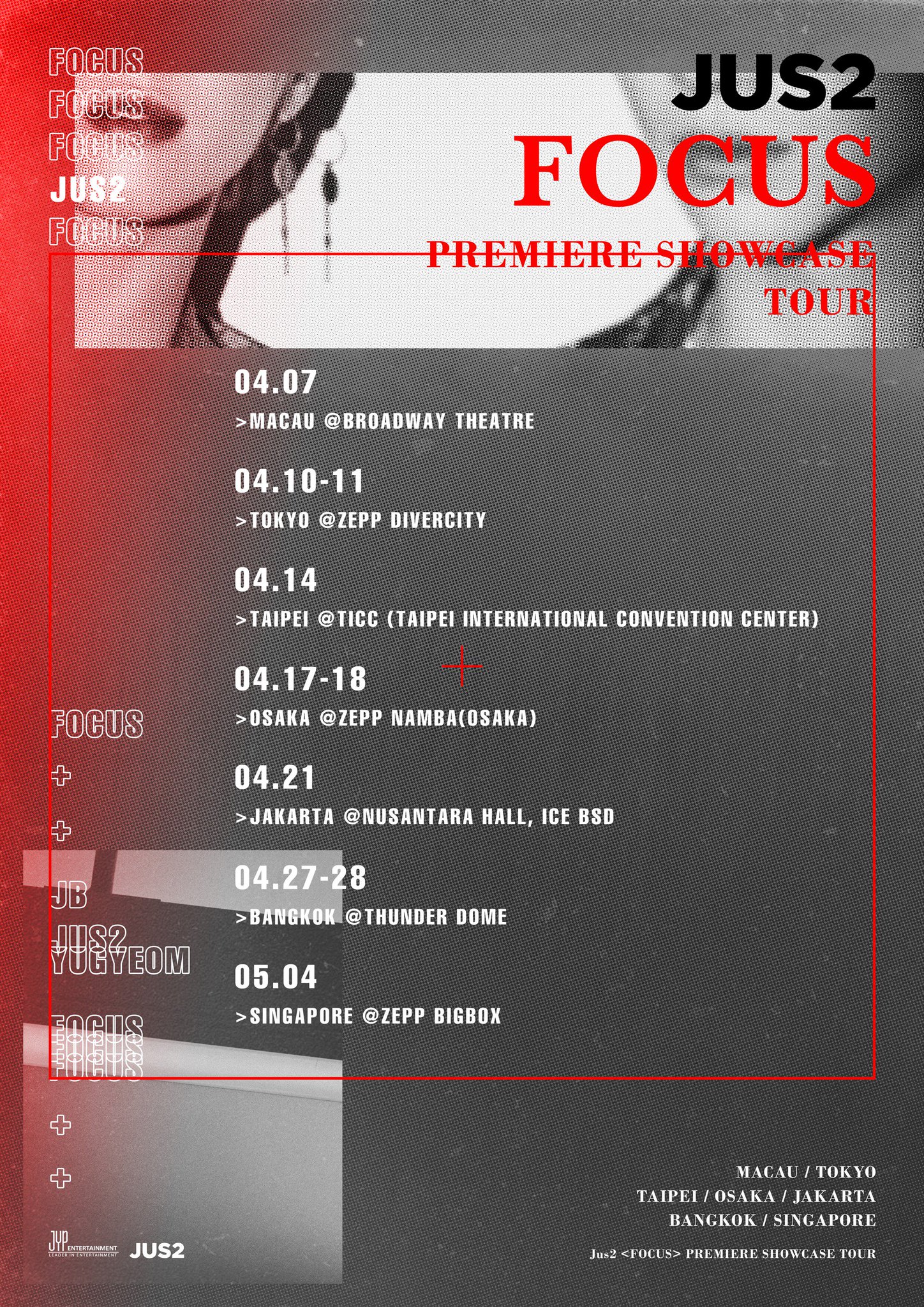 Now, I really understand the definition of GOT7's Hiatus. Keep us going man, continue to throw us more content and projects and we will love all of them! 
Meanwhile, let's breath in and out. Enjoy the teaser images that they released.
All images from GOT7 Official Facebook page.